Bijin no Yu
露天の湯面に映る
四季の揺曳

The outdoor bathes of Bijin no Yu Kakamigahara's hot water is natural hot spring from "Bijin no Yu Shirotori(Shirotori cho, Gifu)", which is as known as "beautiful skin water".
It makes your body really comfortably warm from inside, moisturizes your skin, and makes it smooth.
Take your time and enjoy!

Soft water that is gentle on the skin
---
Soft water prevents hard ingredients such as magnesium and calcium contained in water, by removing the generation of "soap scum" that damages skin and hair.
The slimy feeling after using soft water is due to the remaining fatty acid, which is the same component as the skin membrane. This keeps the skin moist and does not cool after a bath.
This is the first attempt in Japan that soft water is used in the entire building. Please check the effects of "natural hot spring" and "soft water" that are gentle on the skin by yourself.
Indoor Bathes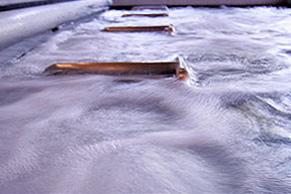 Jet Bathes
Enjoy jet bath, super jet bath, and sitting style jet bath.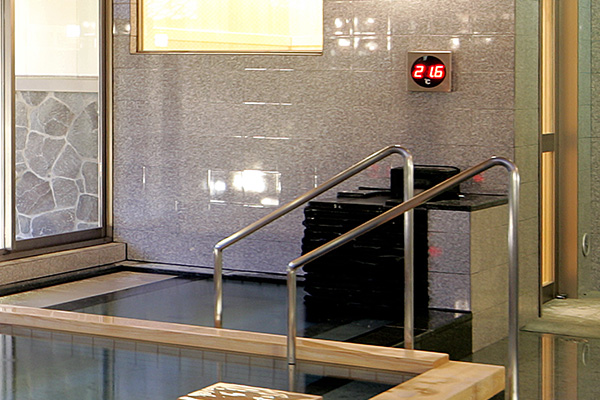 Binchotan charcoal cold water bath
Expected various effects including superior adsorption characteristics, deodorization action , purification action by natural mineral ingredients.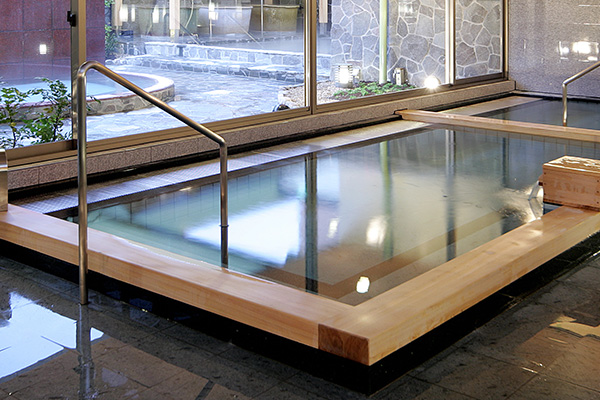 Hinoki bath
It is healed with the subtle fragrance of the hinoki. The scent of the wood calms you down.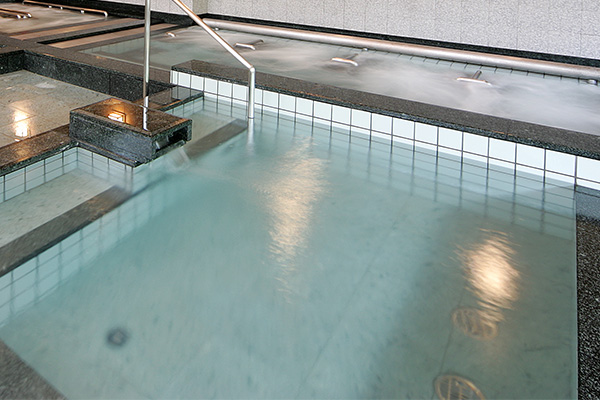 Carbonic acid bath
Various beauty effects are expected where it promotes washing of the pores, makes the bloodstream well and helps with reproduction of the skin.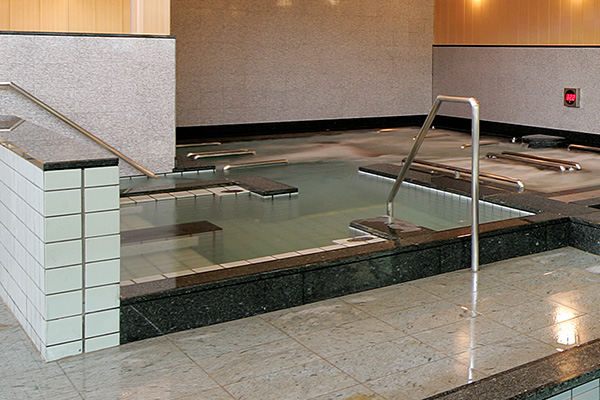 Electric Bath
It is effective to apply electrical stimulation to the surface of the body to relieve stiffness and pain, and to pass fatigue substances along with the bloodstream.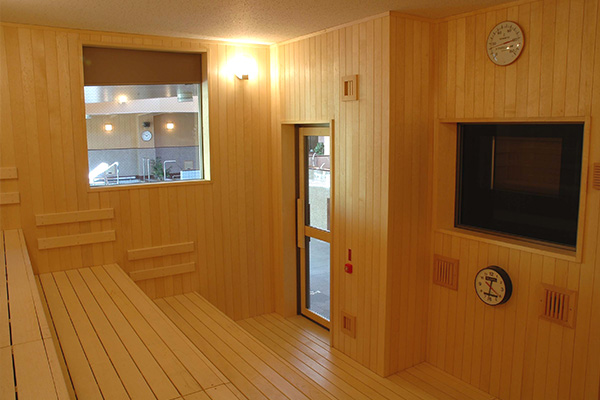 Sauna
Beauty and health, stress relief. The hot air bath at 80 ~ 100 degrees Celsius promotes the secretion of metabolites and the reproduction of energy, and is expected to recover from fatigue.
---
Outdoor Bath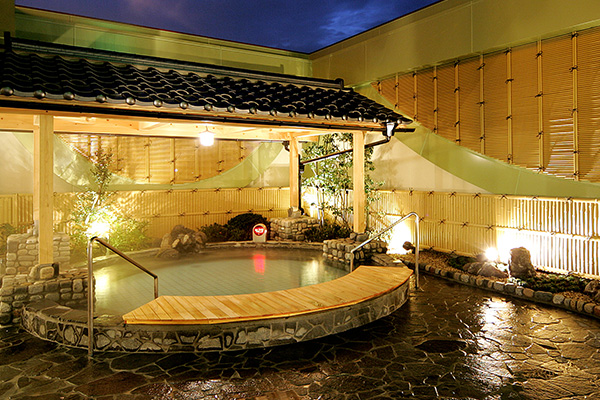 Rock Bath
The dynamic rock face creates a tasteful atmosphere in the open-air bath. Enjoy the natural hot spring while feeling the breath of nature and the atmosphere of the secret hot spring.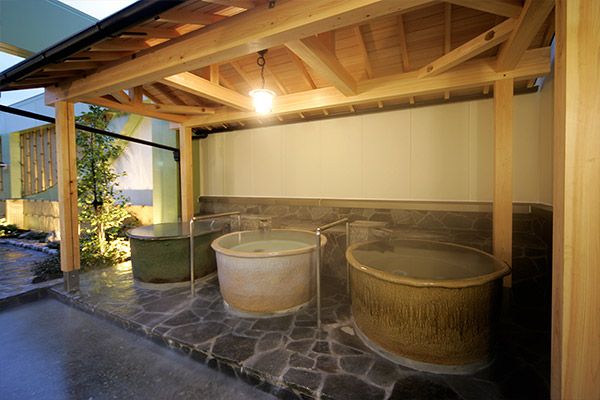 Pot Bath
Got a big pot for yourself. Soak to the shoulders and look up at the night sky. Please enjoy today's extravagant epilogue.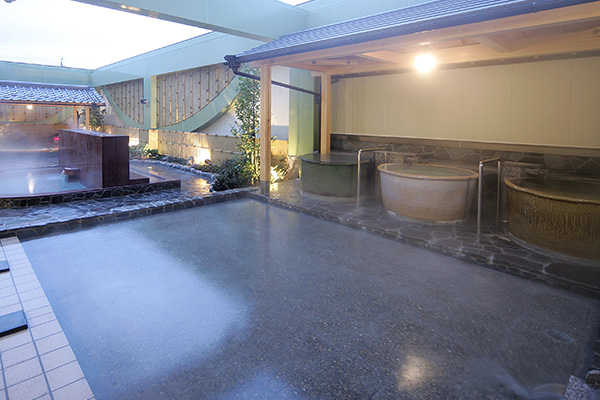 Laying-back Bath
A warm hot spring flows down your back, and the comfortable warmth gives you a healing. You can rest your mind and body without thinking of anything.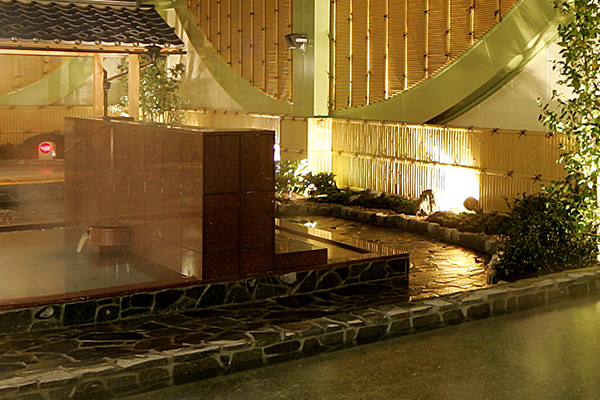 Foot Bath
Enjoy the footbath with sitting. It is effective for dieting because of the half-body bath effect.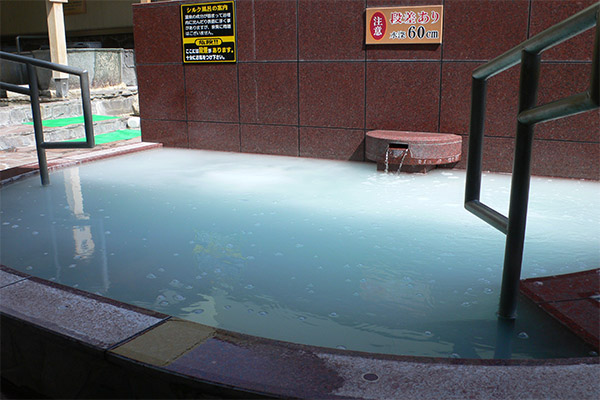 Silk Bath (Woman only)
Enjoy the soft micro bubbles and the comfortable touch of ultrasonic waves.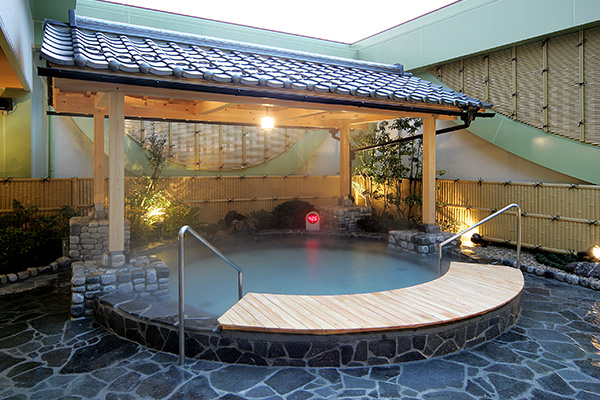 Hidamari no Yu (Man only)
An open air hot spring where you can casually enjoy.